WE MASTER TAILOR MADE DESIGN AND PRODUCTION
DES PAS EN AVANT, it's trendy design, a famous technical know-how, integrated building teams, loyal partners, and above all in-house manufacturing !
Two professionnals from different universes – studio design and carpentry – join forces to make your event a success. Design and manufacturing are as one !
Design studio
+ Manufacturing
+ Storage = 5200 m²
Four 44 tons semitrailers
+ Two 19 tons heavy load trucks
+ 8 vans
17 employees, 70% of whom are dedicated to design and manufacturing.
Two local carpentries can also join if needed.
Thanks to loyal self-employed workers, we have a 40 persons assembly/disassembly team at your command.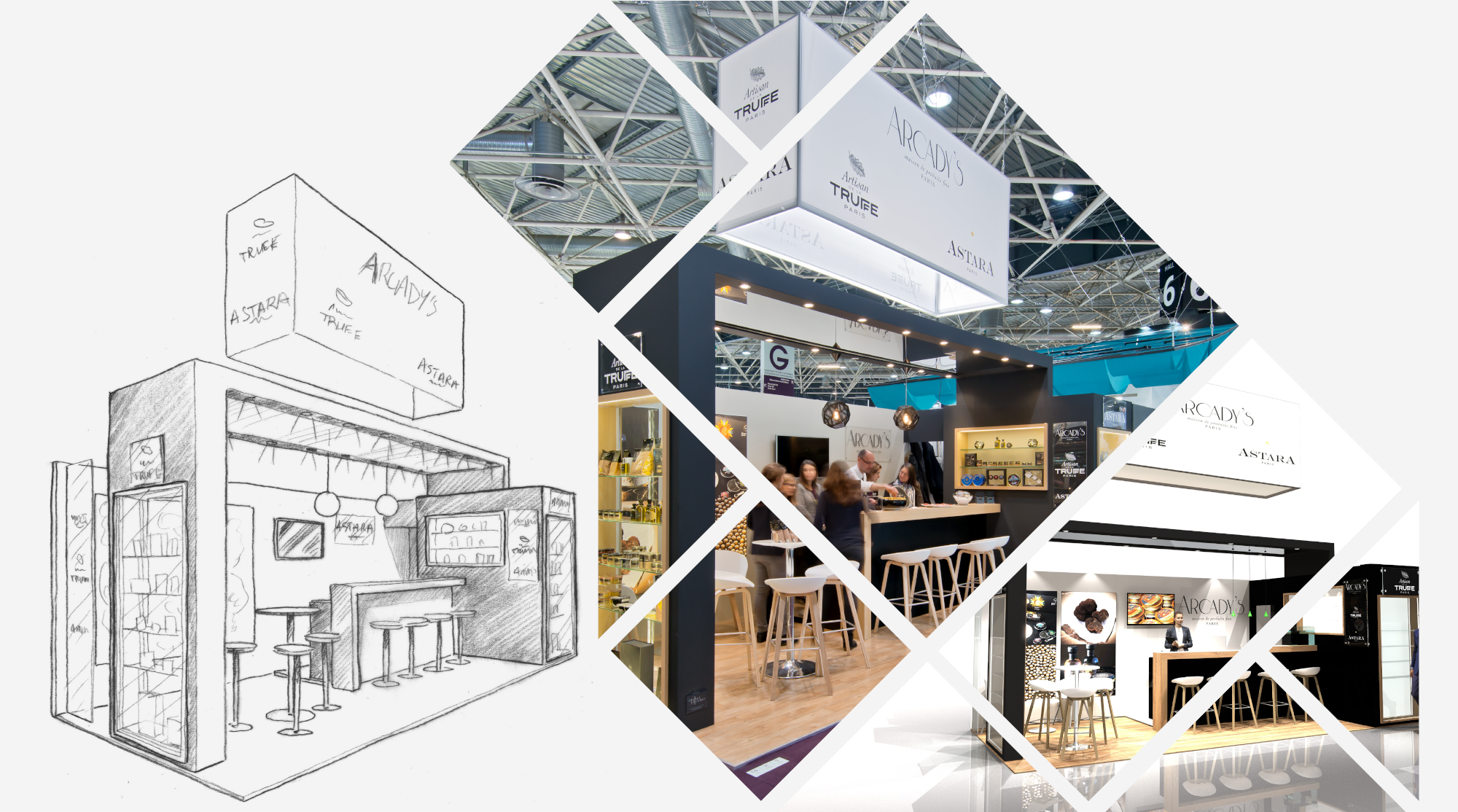 A successful event is more than successfully coordinating professionnals. First and foremost, its designing a concept. We design your concept based on your desires and requirements. Then we make it real through visual creations, special atmospheres, unique fourniture, perfect arrangements, carefully considered lighting. And during the whole process we offer you a clear overview on your project so that you can anticipate the result.